Welcome To
Ahmedabad International Literature Festival
Ahmedabad International Literature Festival seeks to promote the passion for all facets of literature, particularly among children & young adults, with a focus on open discourse, the art of storytlling, engaging panel discussions on relvant topics and celebrating the written as well as spoken word. We invitite reputed writers and speakers to Ahmedabad from India and all across the globe.` AILF also aims to promote literary tourism by introducing the participants to the rich language and culture of Gujarat.
Don't forget to attend
AILF 2023
We eagerly looking forward to your gracious presence in the 8th Edition 2023.
Downloadfull schedule
Oct 24, 25 and 26th November 2023 @ 09:30 AM - 08:30 PM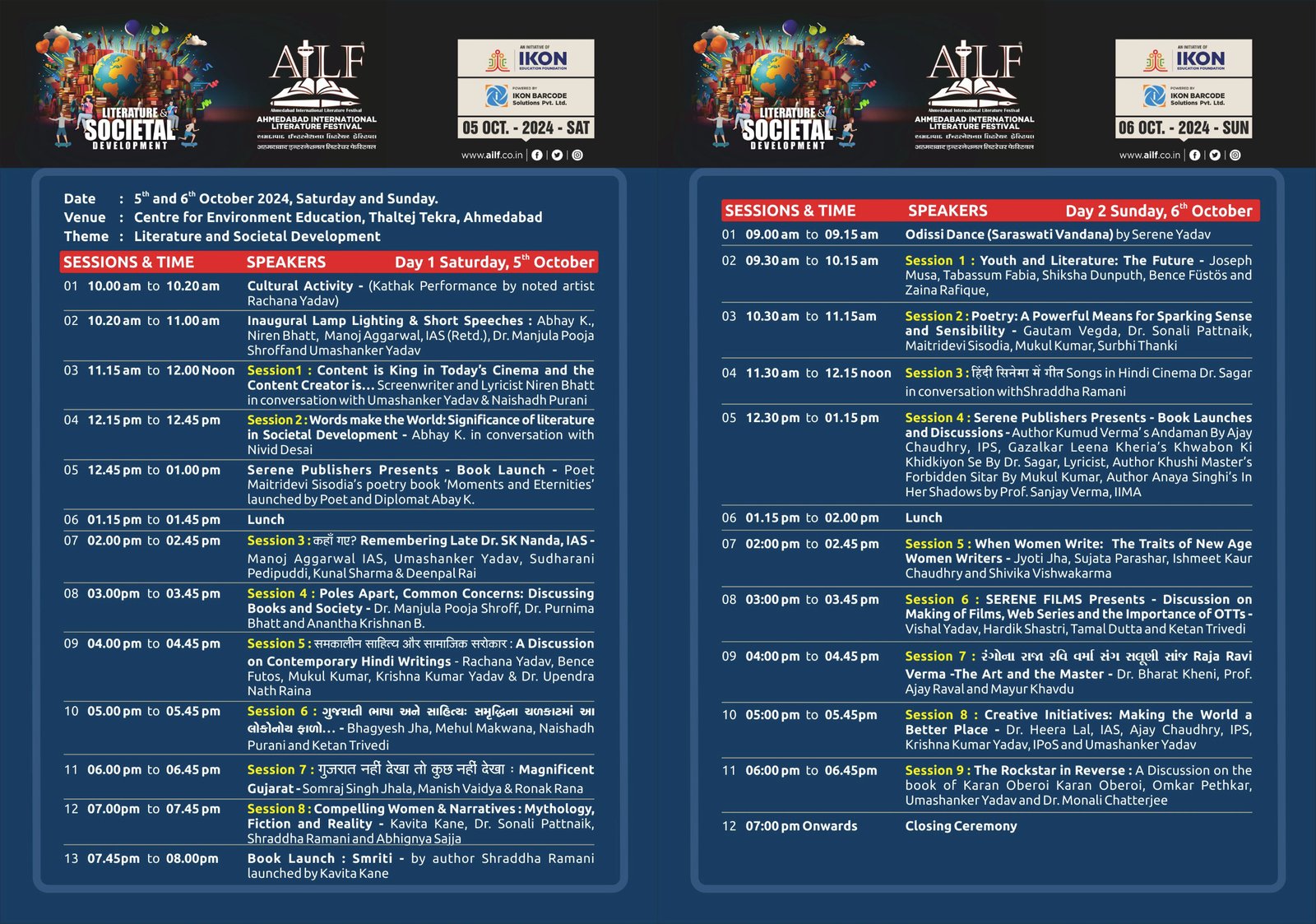 Past Event / Conference Schedule 2019
16th & 17th November, 2019 @ Ahmedabad.
Past Event / Conference Schedule 2018
24th & 25th November, 2018 @ KCG(Knowledge Consortium Of Gujarat), Opposite PRL, Near Gujarat University, Ahmedabad.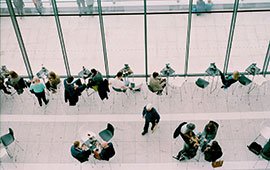 Latest News & articles from AILF
AILF 2023 - 8th Edition
Dates and Venue for 8th Edition of Ahmedabad International Literature Festival anounced.
24,25 and 26 November 2023 at Centre for Environment Education, Thaltej Tekra Ahmedabad-380015
Time : 9AM to 7 PM
Theme : Literature and Human Development
Theme Poster launched on 27th July 2027 by Founder Director Mr. Umashanker Yadav and Mr. Ravindra Mardia, the founder President of ICAC and World Art Hub
First list of speakers announced .